Return to Headlines
Special Message: District adopts sanctuary schools resolution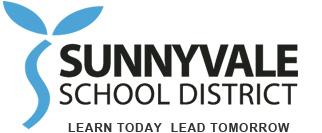 January 27, 2017
Dear Friends,
As America prepares for a new administration, some have expressed concerns about how rumored policy changes may impact our district families.
I am writing to assure you that our district's core values and resulting practices are unchanged. Sunnyvale School District respects the personal privacy of each family we serve; we do not release confidential or personally identifiable information about our students or their families to any third party, a policy supported by federal law. Further, we are an inclusive district; it is our pleasure to welcome into our learning community every child who resides within our boundaries and to provide each one with the highest quality education possible.
On January 26, our board of trustees voted unanimously to reaffirm this policy with a resolution to consider all Sunnyvale School District schools as sanctuaries for students and their families, an action that is meant not only to reassure all district families that we will continue to protect their privacy, but to allow us to maintain the kind of emotionally safe environment we need in order to fulfill our mission as educators.
An emotionally charged political climate like the one we are currently experiencing as a nation creates uncertainty that is particularly unsettling for young children. In a classroom, when one child is afraid for themselves and their families, all feel less secure, and the best teaching in the world cannot reach a child in fear.
It is therefore in the best interest of every child we serve to keep our learning community as safe and cohesive as possible. We pledge not only to protect personal information but to do our best to ensure that all children and families in our district are treated with respect, dignity and given every opportunity to achieve.
Please feel free to visit with your child's teacher, your principal, or me if we can answer any questions or help in any way.
Sincerely,
Benjamin H. Picard, Ed.D.
Superintendent, Sunnyvale School District