Student learning is our primary focus here in the Sunnyvale School District. We believe that children need to be both challenged and supported to do their best learning. Each of our schools offers an academically rigorous curriculum, delivered by a caring, supportive, and attentive instructional team. We can therefore expect high levels of learning achievement for our children.

Each school also offers an enriched curriculum, including music, art, living history and hands-on science, and we incorporate project-based learning and integrate state-of-the-art technology into our teaching methods. We select our core textbooks and materials based on our student learning goals for specific subjects, and our teachers differentiate instructional methods based on individual students' needs, providing extra help for some and enhanced activities for others.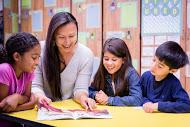 English Language Arts

In English Language Arts (ELA), the Sunnyvale School District aims to develop lifelong readers and writers. Developing lifelong readers and writers requires starting early and providing a comprehensive ELA program that balances students' competence, motivation, accessibility, and experiences with print. Four essential components of our ELA program are 1) a strong literature, language, and writing program, 2) decoding skills needed to read fluently, 3) ongoing diagnosis and assessment, and 4) early intervention for students at risk of failure in reading.

Core textbooks:

K-5 California Treasures - Macmillan/McGraw-Hill
6-8 California - McDougal Littell Literature
Read Well - Sopris West Educational

Sunnyvale School District also uses the following supplemental ELA programs and materials:

Step Up To Writing
Read Naturally
Write Source
Read Well - Sopris West Educational
Leveled Readers - Heinemann
Accelerated Reader
Read 180 Next Generation - Scholastic Education
English 3D (ELD) - Scholastic Education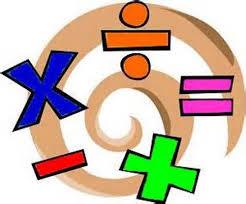 Mathematics

In mathematics, our goal is for students to understand math concepts, know how to perform calculations, and be able solve problems. We strive to accomplish this by providing students with a balanced instructional program.

Core textbooks:

K-5 California Math Expressions Common Core - Houghton Mifflin Harcourt
6-8 Carnegie Learning Math Series: Common Core
Geometry - Carnegie Learning Math Series: Common Core

Supplemental materials:

K-5 Investigations - Scott Foresman
K-5 Do the Math - Scholastic Education
K-5 ST Math --Mind Research Institute
K-5 Mathscore.com
K-5 Context For Learning

Grades 6-7

Grades 6-8 ALEKS -- Assessment and Learning in Knowledge Spaces
Grades 6-8 Problems of the Month from Silicon Valley Math Initiative

http://www.illustrativemathematics.org/

http://www.insidemathematics.org/index.php/home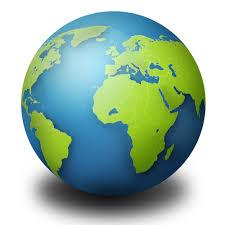 Social Studies

We believe that a deep understanding of history, geography and of social institutions matched with critical thinking, inquiry and research skills are essential skills for all students. Our social studies program also helps students develop knowledge and cultural understanding and democratic and civic values, critical for social participation.

Core textbooks:

K-5 Harcourt Reflections
6-8 Glencoe Discovering Our Past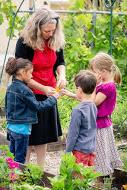 Science

Our goal for our science program is to help students learn science to enable them to enjoy and understand their planet. We believe that some concepts are best learned through reading and writing, while other concepts are best learned through exploration. Above all, we want students to enjoy learning science in ways that enriches their own lives and help them be stewards of the Earth.

Core textbooks:

K-5 Pearson Scott Foresman California Science
6-8 Pearson Prentice Hall Focus on Science
6-8 Family Life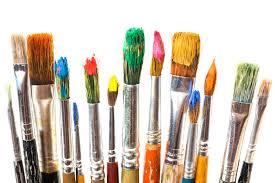 Arts

Our arts program is carefully planned to support and enhance the district's academic goals and incorporate the California Visual and Performing Arts Standards.

All K-5 students participate in 18 weeks of arts instruction in dance, drama and music

provided by Starting Arts, a local nonprofit organization whose mission is the promotion and preservation of quality arts education in public schools. Since 2001, Starting Arts has partnered with school communities and districts in the San Francisco Bay Area. Students' classroom teachers also attend the arts lessons to support the instruction and develop their own arts skills and experience.

Students in grades 6-8 have the opportunity to take electives in three fine arts disciplines: drama, music and visual arts. All students learn dance through the core physical education program. In addition, we offer chorus, band and orchestra at both our middle schools.

We also offer applied arts electives in grades 6-8. These vary from year to year, but include courses such as: woodshop, robotics, computer generated graphic arts, mixed media.